Danau Lut Tawar yang berada di Takengon merupakan danau terluas di Provinsi Aceh. Danau ini terkenal dengan ikan depiknya yang merupakan ikan endemik. Selain ikan depik dan ikan – ikan lainnya, di Danau Lut Tawar juga banyak dijumpai lobster air tawar.
Lobster air tawar menjadi salah satu komoditi yang berharga dari Danau Lut Tawar, sebab ia banyak digemari bagi pecinta kuliner.
Saat ini dapat kita lihat banyak keramba apung yang terpasang di dekat tepian Danau Lut Tawar berisikan lobster.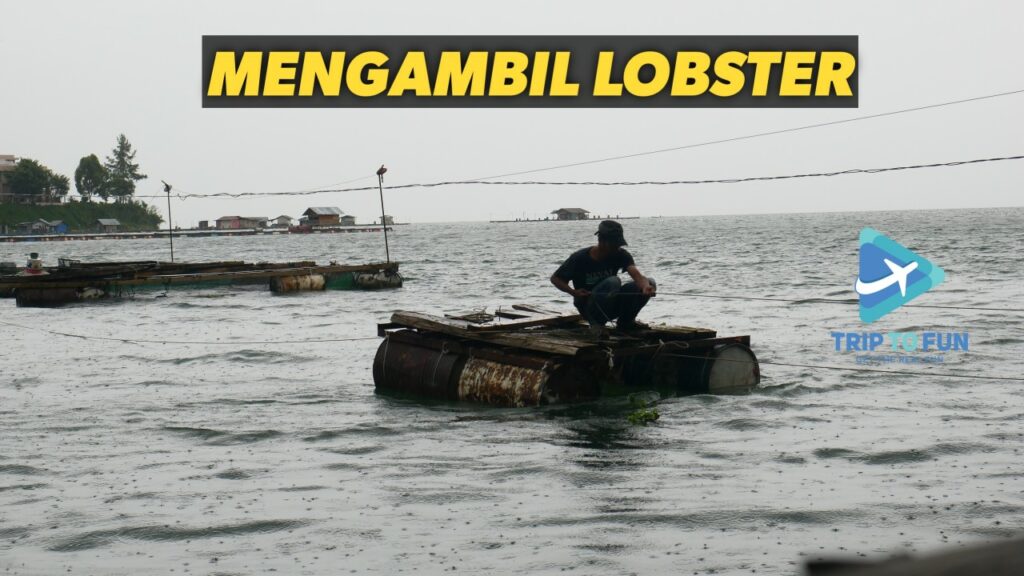 Istri saya pernah mengirimkan DM melalui Instagram tentang profil IG sebuah café dan resto yang ada di tepian Danau Lut Tawar. Nama café dan restonya itu Green Zone. Dari laman IG-nya nampaknya café ini menjadi salah satu lokasi favorit untuk kuliner terutama bagi kalangan muda.
Baca juga : Seharian Keliling Takengon
Tempatnya menarik sekali, ada pondok – pondok tempat untuk makan yang dibangun persis di tepi danau. Menu favorit yang dimiliki oleh café ini adalah lobster bakar dengan berbagai varian rasa.
Nah, mumpung lagi di Takengon, maka saya ingin melihatnya secara langsung. Apakah Green Zone café and resto ini memang menarik atau hanya cantik di sosmed saja.
Saya baru saja mengeksplore Goa Putri Pukes dan menggali cerita legendanya. Saat itu waktu telah menunjukkan jam 12:30 dan tentu saja sudah saatnya makan siang.
Saya pun meminta Pak Iki mengantar saya ke lokasi Green Zone café and resto berada. Posisi café ini saling berseberangan dengan Goa Putri Pukes. Sehingga kami harus memutar terlebih dahulu untuk sampai kesana. Lihat maps di bawah ini.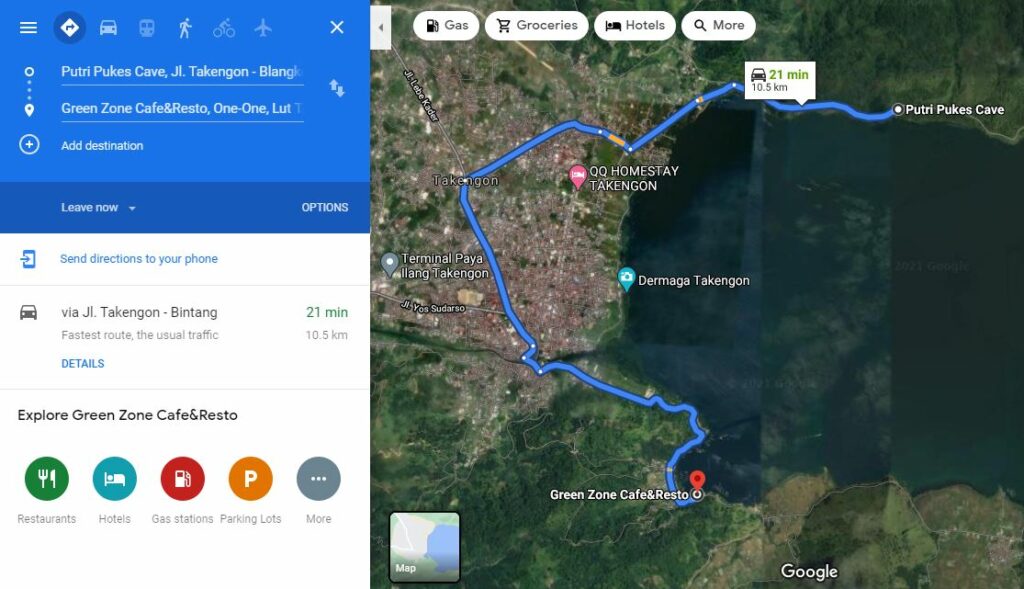 Hujan deras menemani perjalanan kami saat ke Green Zone. Saya cukup aman dari air hujan karena becaknya Pak Iki terdapat kanopi yang menutupi. Sementara itu Pak Iki sebelum berangkat tadi, telah menyiapkan diri dengan jas hujan.
Kami pun tiba di lokasi dan memarkirkan kendaraan.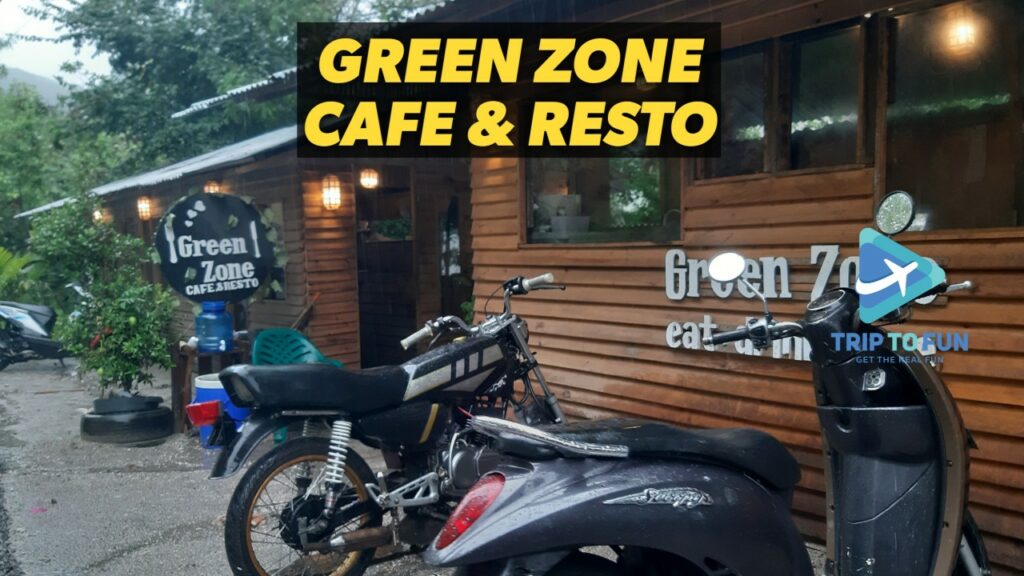 Kami langsung masuk ke dalam dan menanyakan tempat yang kosong kepada pelayan.
"Ada, bang, silahkan pilih mau duduk dimana" kata pelayan tersebut
Tentu saja saya memilih duduk di pondok tepi danau. Namun untuk kesana, kami harus menuruni anak tangga yang cukup licin.
Setelah mendapatkan tempat yang saya inginkan, kami langsung memilih menu untuk disantap. Dan tentu saja saya memilih menu lobster bakar pedas manis yang menjadi menu favorit disini.
Sementara itu Pak Iki hanya ingin menu ayam goreng cabai hijau. Katanya ia tidak suka lobster air tawar sebab punggungnya itu keras.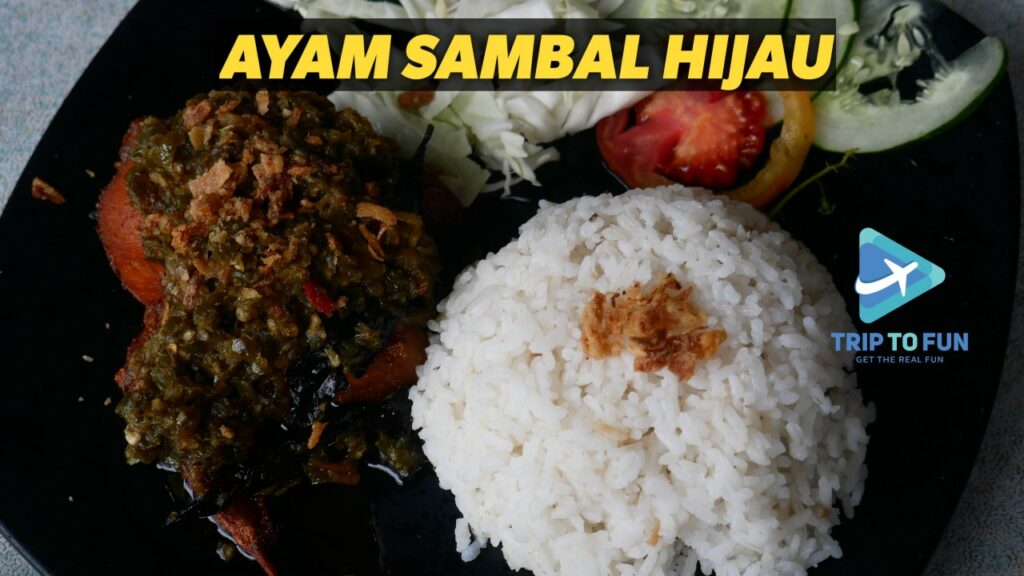 "punggungnya keras, kami pun disini menyebutnya sebagai kalajengking air" Kata Pak Iki
Setelah menunggu beberapa menit, hidangan kami pun diantar.
Menu yang dipesan Pak Iki biasa saja, sama seperti di tempat lainnya. Tapi menu yang saya pesan, wah luar biasa.
Ini adalah pertama kalinya saya mencicipi lobster air tawar. Sebelumnya saya pernah menyantap lobster laut di Mandeh, Pesisir Selatan.
Karena penasaran dengan rasa lobster air tawar lah yang membuat saya memesan menu ini.
Di piring ada nasi, potongan sayur kol dan tentu saja lobster yang telah dibakar dan diberi bumbu pedas manis.
Nampaknya saya kurang beruntung sebab mendapatkan lobster dengan ukuran kecil, tapi karena kecil lobster yang saya dapatkan jadinya banyak.
Pada saat akan dibakar punggung lobster dibelah, tujuannya supaya bumbu yang dioles pada lobster meresap hingga ke bagian dagingnya. Selain itu pada saat akan disantap pun menjadi lebih mudah, karena bagian punggungnya tinggal dibuka saja dan dikorek dagingnya. Selanjutnya dicocol ke sambal kecap dan dimasukan ke mulut.
Rasanya?
Enak banget tentunya. Daging lobster yang manis klop banget dengan bumbu pedas manis, apalagi setelah dicocol ke sambal kecap.
Walau nikmat, makan lobster air tawar ini mesti hati – hati, karena memang ia keras sekali cangkangnya. Dan karena ukurannya kecil, jadi selain daging pada punggungnya, tidak ada lagi yang bisa disantap. Kalau lobster laut yang besar kan masih bisa kita sruput daging yang nyelip di kaki – kakinya.
Harga lobster bakar pedas manis dengan nasi di Green Zone Café & Resto dibanderol dengan harga Rp 65.000, harga yang wajar menurut saya.
Secara keseluruhan saya merekomendasikan Green Zone Café & Resto ini untuk anda kunjungi saat liburan ke Takengon. Terutama pada saat cuaca cerah, sebab kalau hujan agak kurang asik disini, apalagi jika anda mau memilih tempat di pondok tepi danau, licin banget dan pondoknya juga bocor.
Alamat Green Zone Café & Resto, klik disini ya